Located in Anaheim and Santa Ana, The Salvation Army operates two emergency shelters that provide homeless individuals with a clean, safe place to stay. Our services include food, clothing, counseling, job search assistance and integrated employment programs.
Hospitality House

The Hospitality House opened its doors in the city of Santa Ana 1964 and has been a beacon of hope and transformation to thousands of individuals. The 75-bed residential emergency shelter is a place where spiritual and physical comfort is given 24 hours a day, seven days a week and 365 days a year.
Our Programs
Phase One:
Our initial intake program where men may stay for up to 21 days per visit to receive services and establish goals toward moving out of homelessness. Food, clothing and services are provided free of charge.
Phase Two:
A 30 to 90-day program for which guests that have completed Phase One may apply. Phase Two individuals are searching for employment, maintaining steady employment, searching for housing and maintaining sobriety. Once working, Phase Two guests must pay an occupancy fee, complete a monthly budget and save money for housing. All services that are offered for Phase One guests are also available for clients in Phase Two.
Anaheim Emergency Shelter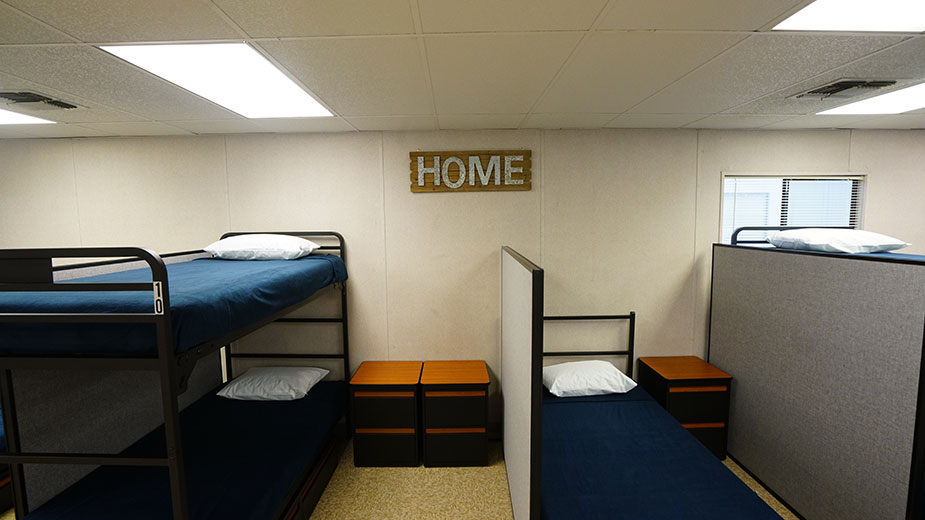 We are pleased to be partnering with the City of Anaheim to provide vital support and resources to help alleviate homelessness in our local communities. Our Anaheim Emergency Shelter provides supportive services for men and women in a safe, pet-friendly 224 bed facility. Case managers, housing, recovery, and employment navigators will work with guests to equip them with tools and resources to help transform their lives and provide hope for a brighter future.

The Salvation Army Hospitality House
818 E. Third Street, Santa Ana, CA 92701
Please call 714-542-9576 for program and admission details
Anaheim Emergency Shelter
1455 S Salvation PL, Anaheim, CA 92805
Please call 657-999-2430 for program and admission details